グローバルリーダー協会の齋藤です。
昨日はカナダとマルタ。今日は南米のアルゼンチンとエクアドル。旅好きには、いや~うらやましい。
Argentina
カウボーイカントリー
I was able to travel to Argentina for the first time in the 90's. I worked with both the Isuzu dealer and General Motors there. I got the feeling of being in cowboy country, with ranches, big steaks, and a wealth of natural resources. With its natural wealth, discipline and care for the environment seem to be lacking. Debt was a major problem in the country in those days and many manufactured goods, which were imported, lacked in parts and service support. So, they never were used to their full potential. This is true for the care of cars, truck, elevators, and a wide range of construction and maintenance equipment. I did off-road training for the Isuzu dealer and general manager dropped his vehicle in a lake!! We all laughed. For GM, I did truck training.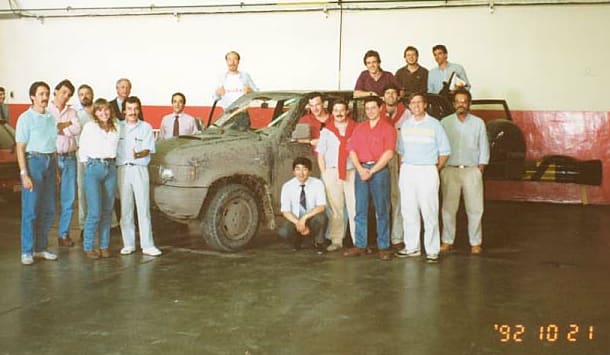 Argentina, October 1992
Ecuador
高地トレーニングに最適!
In Spanish, Ecuador is "the country on the equator". I only traveled to Quito, the Capital. I worked with General Motors there. Quito is on the top of a plateau. It is the highest city I ever worked in, about 26,000 meters high. Needless to say, I had to get used to that height. I had headaches for several days. Once on my way back to Japan from Chile I stopped in La Paz, Bolivia, which is 45,000 meters high. I could hardly stand up there. Anyway, Quito is a very clean city with clean air. It has a very easy lifestyle. Ecuador has mountains and oil in the north. It has a warmer climate, flat lands and bananas in the south. Off the coast of Ecuador is the Galapagos Island, famous worldwide for diving. I didn't have a chance but would love to visit there.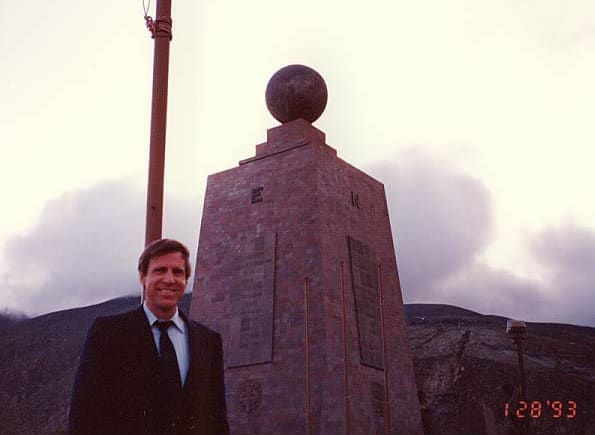 Ecuador is Equator in Spanish, and I visited it again, Jan. 1993
***************************************************************************************
齋藤信幸の生産財の営業はここ。
齋藤信幸のロングステイはここ。
***************************************************************************************