これは日本で暮らすフィリピン人からの投稿です。日本には約24万人のフィリピン人がおり、その大半は女性です。日本人と結婚している人、日本人と結婚し離婚した人が多いかと思います。この投稿も、日本人と結婚し、離婚、そしてシングルマザーとして異国の地、日本で生き抜いている女性の40年あまりのライフ・ストーリーです。名前は彼女の好きなディズニーのキャラクターからMs.Duffy(ミズ・ダフィー)としておきましょう。日本人でも生活が大変なシングルマザーとして、どう子供を育て、生き抜いているのか、そこから我々日本人が異国で暮らす場合の覚悟、知恵のようなものが学べればと思います。このシリーズは不定期にアップロードする予定です。
I am one of the thousands of Filipinos living here in Japan. Most of the Filipinos particularly women are seeking job here. But, as you stay longer, you'll find out that it's not that easy living in a foreign country because of our culture differences.
I came here November 19, 2000. It was winter season that was my very first time to experience the winter. It was freezing. My visa was an artist visa, but actually we were working as entertainers. During that time, I didn't really care about the value of money. Since everything were provided by our company, other things were gifts from our guests.
I had difficulties with the language. Nihongo is one of the difficult languages around the world. It driven me crazy. Really. Coz I knew nothing but ohayou gozaimasu, konnichiwa, konbanwa and arigatou gozaimasu. I felt so awkward when the Japanese guest laughed I laughed with them too. But then I realized that I need to learn the language as soon as possible. So, I won't look idiot, so what I did was I had
A note and a pen then I took memos every single word that the guest had spoken. Japanese people
are so kind and patient in teaching their language to foreigners whom they knew are willing and eager to learn. I practiced it to every guest I've spoken everyday and I mean everyday over and over I used the same phrases and studied the tenses. And it took me almost two months, by then on I can communicate well with the Japanese people. Some of my colleagues thought that I was here for a year or more.
The other thing that I amazed me was the sushi and some rare meat and how to use chopsticks it took me some time to learned. As entertainers we were obliged to do showtime 4times a day. We only have one day holiday every month we were not allowed to go out alone and not allowed to drink alcohol but I liked it that way because I don't like drinking alcohol.
After two years. I went back to the Philippines and got married to a Japanese national I stayed there for four years and came back to Japan together with my son February 2006.
< To be continued >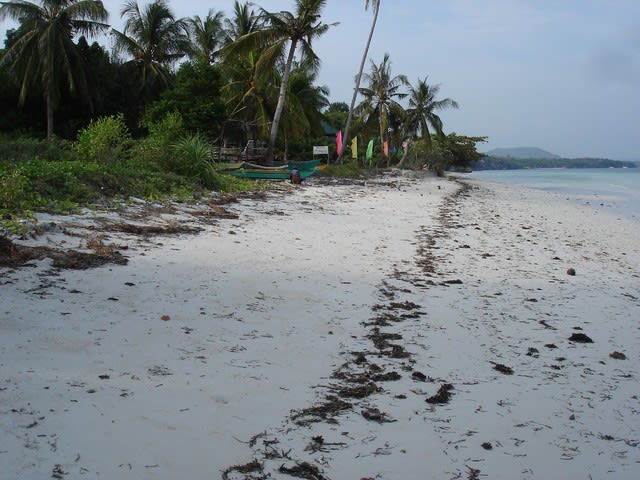 グローバルな舞台で活躍する人材の育成とグローバル化を目指す企業を実務経験のあるスタッフが支援します。
コメント