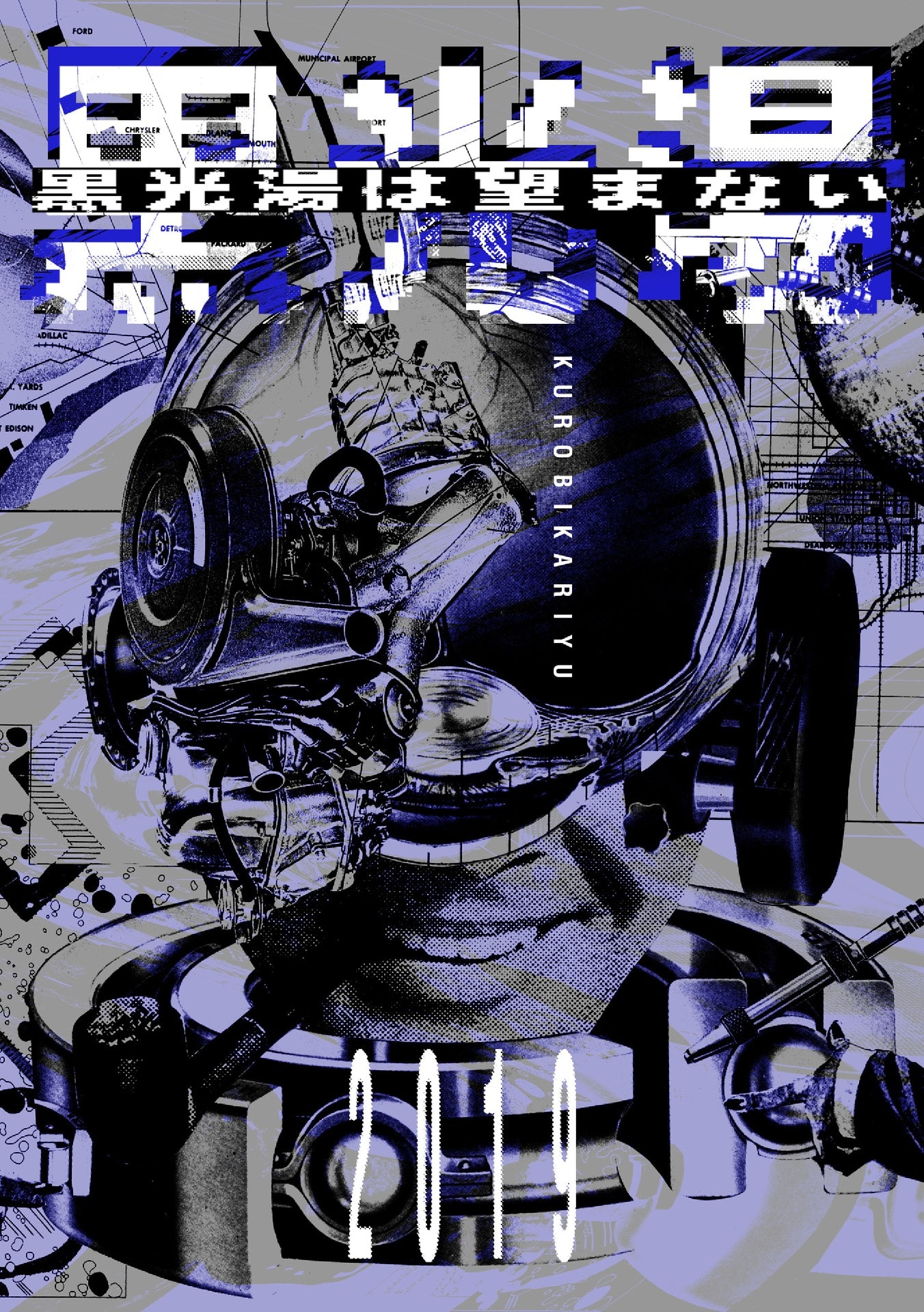 flyer: Kosuke Kawamura
黒光湯2019 ─ 黒光湯は望まない
*English information below
▼ LIVE Shows
PAINJERK Wracked and Ruined
MikaTen(T.Mikawa+テンテンコ)feat. 黄倉未来
山川冬樹×HIKO×Hair Stylisticsトリオ
秋山徹次(BOOGIE set)
湯浅湾(湯浅学+牧野琢磨+松村正人+山口元輝)
entangle(伊東篤宏+イワモーター from Kuruucrew)
黒パイプ feat. Usisi(from 雲南)
▼ VJ
rokapenis
▼ SHOPs
el poyo loco (バッヂ屋)
CULTURE discs&tapes (Powered by […]dotsmark)
FASTおせち by IROHA (AMA)
TEE-POdOn by JohN-iLL (河村康輔+堀木厚志[NADA.])
boid
黒光袋っ娘倶楽部
□ 日時:2019年12月29日(日)17:00開場/17:30開演
□ 料金:前売¥2500/当日¥3000(共に1ドリンク¥500別途)
□ 会場:新大久保「EARTHDOM」
---
KUROBIKARIYU 2019 - Kurobikariyu Never Hopes
Shows
PAINJERK Wracked and Ruined
MikaTen(T.Mikawa + Tentenko)feat. Mirai Okura
Fuyuki Yamakawa x HIKO x Hair Stylistics Trio
Tetuzi Akiyama (BOOGIE set)
Yuasawan (Manabu Yuasa + Takuma Makino + Masato Matsumura + Motoki Yamaguchi)
entangle (Atsuhiro Ito + Iwamotor from Kuruucrew)
Kuropipe feat. Usisi (from Yunnan/China)
VJ rokapenis
Shops
el poyo loco (selfmade music badges)
CULTURE discs&tapes (merches powered by […]dotsmark)
Fast Osechi (free Japanese traditional foods presented by IROHA)
TEE-POdOn by JohN-iLL (Tees, by Kosuke Kawamura + Atsushi Horiki [NADA.])
boid
Kurobikari Bukurokko Club
The end of every year, we (KUROPIPE, ATSUHIRO ITO and YUASAWAN) organize special show named "Kuro-bikari-yu". Since 2006, we were continuing invite a lot of musicians to this event, and planned many types of musical experimentation at Shin-Okubo where is known as hugest Korean town in this megacity. (In recent years, became more multinational town.)
The specificity of "Underground music" scene of Tokyo is cohabitation of different things each other, or mixed these, even if its situation is always changing.
So we never hope to categolize music or people.
We are already tired of talking about genres or legend.
But we cannot ignore its history.
Promise you can discover many interesting musicians, experimental collabolations and their updated sound at KUROBIKARIYU 2019.
Please come :)