On November 10, 2021, twenty-two 4th-year students of the Department of Mechanical Engineering, KOSEN NAGANO College, visited NiKKi Fron's Nagano facilities.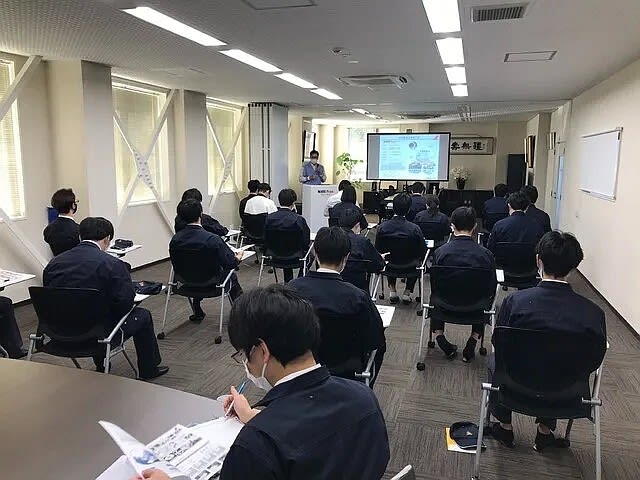 KOSEN NAGANO College's campus is located near our company, and our President Kasuga serves as a director of KOSEN's Technology Promotion Association.
Every year, we accept many internships and factory tours from KOSEN Nagano college, and some NiKKi Fron employees are KOSEN graduates.
For this tour, some of our younger employees who graduated from KOSEN guided the students around our factories.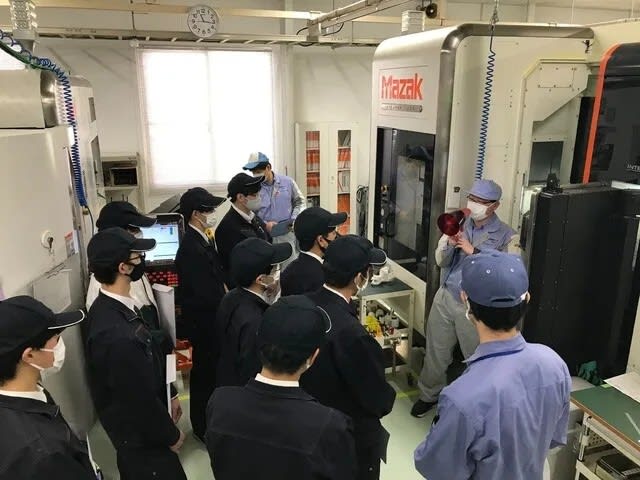 In our presentation, we introduced our business, products, and equipment, as well as our community contributions and SDG initiatives.
After the tour, we received comments from the students such as "I was surprised by how clean the factory was," and the environmentally conscious question, "How is the cut fluororesin dust disposed of?"
In the coming era, businesses will need to develop based on SDGs, not just improve efficiency. We hope that young people will join us in working toward the future.