On April 1st, we held an entrance ceremony to welcome a new employee.
A limited number of our board members attended the ceremony under measures for preventing the spread of coronavirus. Mr. Kasuga, the company president, delivered a welcome address, followed by the new employee's passionate speech.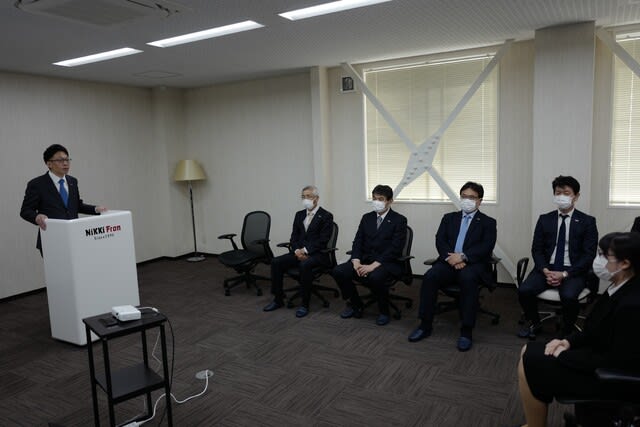 We took a photo underneath a cherry blossom tree in our garden, which started blooming earlier than usual this year.
We look forward to starting the 2021 fiscal year with our new colleague. Thank you for your continued support.