On June 10, 2010, plant tour sponsored by Nikkan Kogyo Shinbun and industrial club was held. This time, we placed this plant tour as "interregional interchange inspection", and 45 people of Tokyo industrial club, Saitama industrial club, Gunma industrial club, Niigata industrial club, and local companies participated.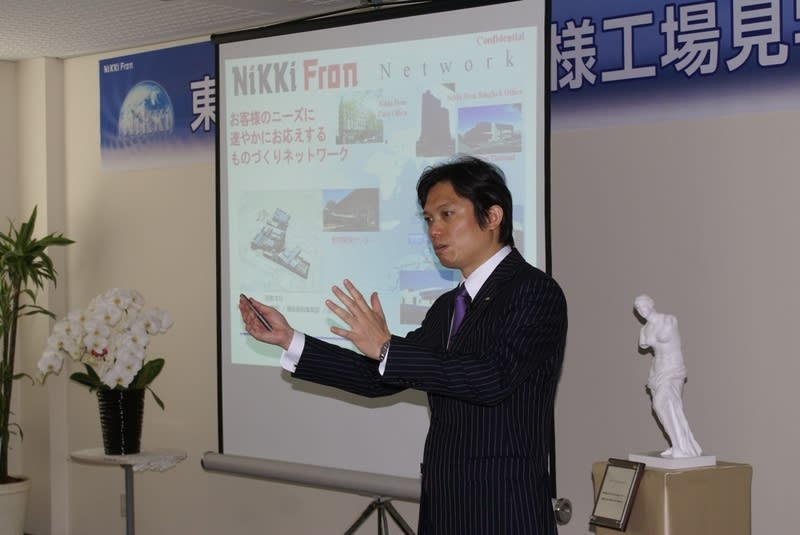 Prior to the plant tour, Mr. Chino, the president of Nikkan Kogyo Shinbun and the chairperson of Tokyo industrial club, gave us a message of greeting. After the message, our president Hideyuki Kasuga made a presentation about our company profile, business contents, rare plastic, changeover to the R&D company, and corporate strategy to the self-contained company.
At the social affair, information exchange between manufacturer of Tokyo, Saitama, and Nagano was performed under the theme of "interregional interchange".
Also, Nagano industrial club is planned to launch in Nagano in the end of November this year.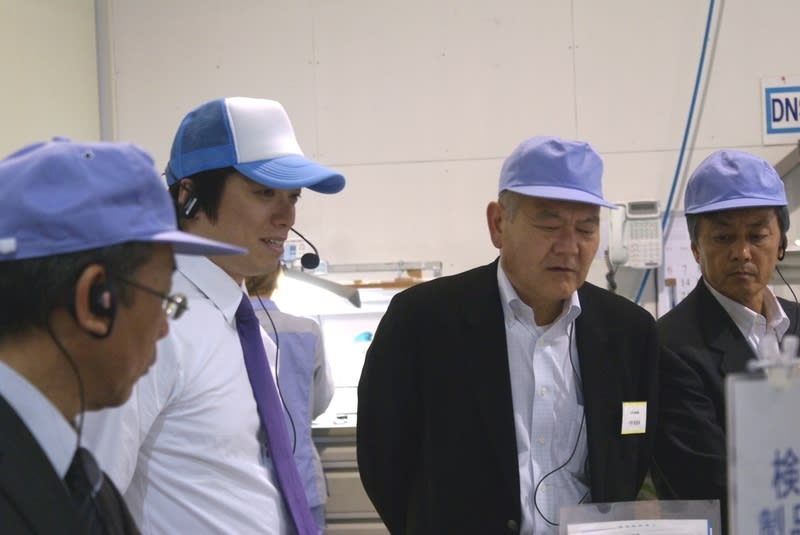 From June 1st, the president of Nihonkizai, Hideyuki Kasuga, will concurrently serve as the representative of 4 subsidiary companies.
Under the unified management strategy, we will promote our global expansion by controlling the division of development, production, and sales, and make decisions with more speed and adequate.
The subsidiary companies which Kasuga serve as the president are the sales subsidiary of Nihonkizai; Nikki Kohan Co., Ltd. (Japan, Nagano), the manufacturing subsidiary established in Thailand; Nikki Fron (THAILAND) Co., Ltd.(Thailand, Chonburi), and the private company of Kausga established in France; Blanc Bijou (France, Paris). We want to propose that our functional polymer could be used as a high quality material for consumer products, not just for industrial use.
With the new administration, we established administrative department which organizes accounting & finance division, administration division, HR development division, and process management division. Our director / associate senior corporate executive officer, Takayuki Kasuga appointed as the general manager of this department and unify the administrative work of the organization. We will construct a framework that can correspond to the globalization of human resource, labor control, and welfare programs.