"New market creation via real soft carbon"
Toyota Motor and hide k 1896 collaborated on developing real soft carbon items of special edition and launched them in 167 Lexus dealers nationwide since March, 2016.
It is first time for Toyota Motor to release Lexus Collection items under joint brand names.
Toyota Motor promotes new value creation and these collaborative items are regarded as communication tools to convey the appeal of "carbon materials" which is used in Lexus brand cars.
4 items are released; a school bag, a card case, a card key case, a coin purse.
These collaborative brand products of "Lexus and hide k 1896" are made of carbon materials NiKKi Fron provides.
If you want to have any inquiries, please contact your local Lexus dealer.

(School bag with real soft carbon used in inside and back)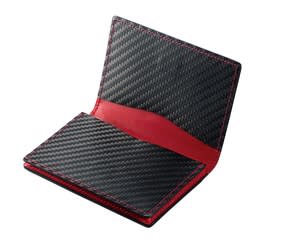 (Card case)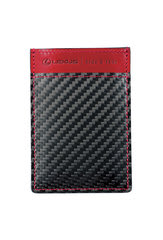 (Card key case)

(Coin purse)