On October 22, 2020, one hundred 5th grade students of Furusato E.S., the school nearest to our facilities, visited our factories on a field trip.
With consideration to COVID-19 prevention, we organized students into small groups, arranged tour times and courses, and took sanitary measures.
In October 2019, just like us, the teachers and students of Furusato witnessed and felt the terrible damage of typhoon No.19 firsthand. We were honored to show the students our robust recovery and progress, and the opportunity made us feel heartened and hopeful for the future.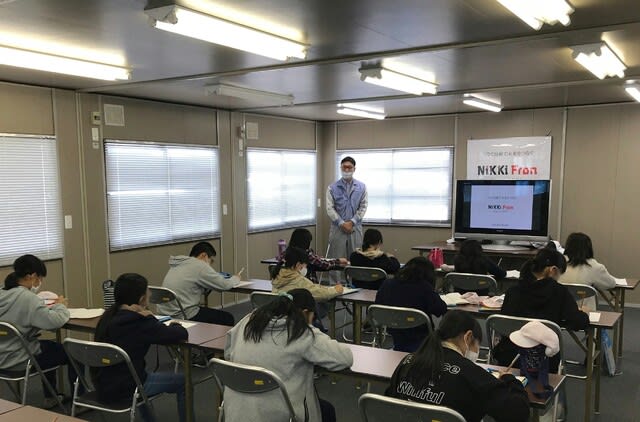 The students saw and experienced the complex shapes and smooth texture of our fluoropolymer products used in industries such as semiconductor and vaccine manufacturing.
We also showed them advanced machines that we installed following the typhoon disaster.