N2K Duo in Concert On April 12, 2015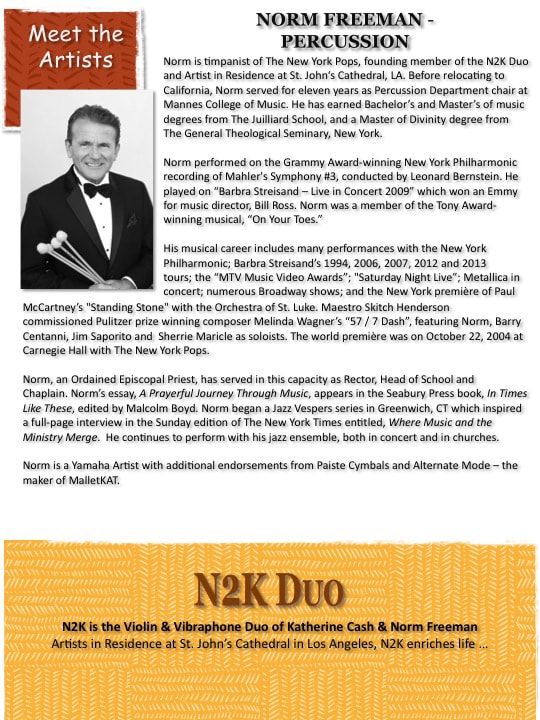 Katherine is in FILM SCORING SESSION !
N2K Duo in Concert On January 10, 2015
N2K On YouTube
Soul Break Concert by N2K on 2014.12.27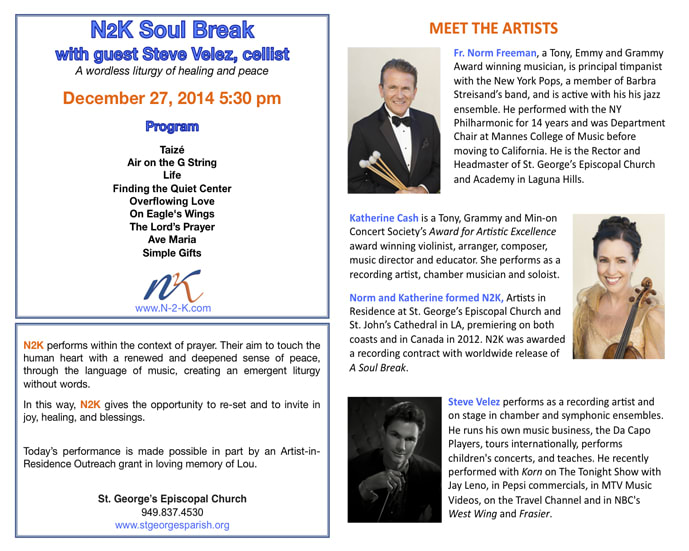 Missa Resurrexit on 2014.11.16
Heartstrings and Harmony Concert
will take place on October 18, 2014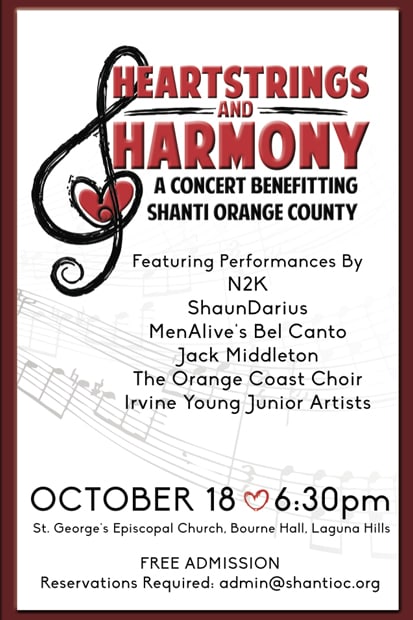 N2K will be performing !
and Katherine will be "Executive Music Director" !!
"A Soul Break"
A Time of Healing, Wholeness, and Music
Sunday, October 12, 2014
4:00pm@Christ Lutheran Church
Featuring the music of N2K:
Katherine Cash, violin
Norm Freeman, vibraphone
&
Christ Lutheran Church's Director of Music
Howard Reed, piano
Times of rest are an essential element of a healthy life.
"A Soul Break" is just such a period, providing refreshment, inspiration, and peace.
The pureness of this music speaks the language of the heart with healing and grace.
It opens us to discover our deepest truths.
"N2K opened new vistas of splendor and there are moments that evoke the highest level of peace,
love and tranquility that cradles one's heart like nothing else can."
~ Steven Churchyard, Producer, Abbey Road
"A Soul Break" will be part of a Healing Service led by Rev. Darryl W. Kozak, Interim Pastor
The Rite of Healing will be offered to all.
Christ Lutheran Church
4761 Cass Street
San Diego, CA 92109 www.christpb.org
A『Fame and Philanthropy』Event held at W Hotel Hollywood on Hollywood Boulevard.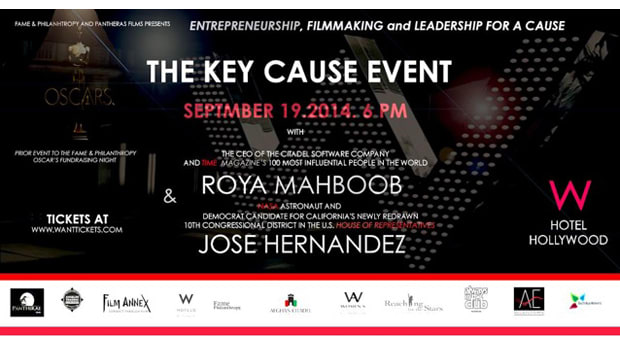 "A Soul Break"
A Time of Healing, Wholeness, and Music
Sunday, August 31, 2014
11:00am-12:30pm@St. John's Cathedral in Los Angeles
Featuring the music of N2K:
Katherine Cash, violin
Norm Freeman, vibraphone
&
Ned Tipton, organ