In Maths class 6C learned how to calculate the area of a circle.
We learned that we can change the shape of a circle into a parallelogram to think about the area of the circle.
We know that the area of a parallelogram is base x height.
If we change the circle into a parallelogram then the height is the radius of the circle, and the base is half the circumference.
From this we can see that the area of a circle is radius x radius x 3.14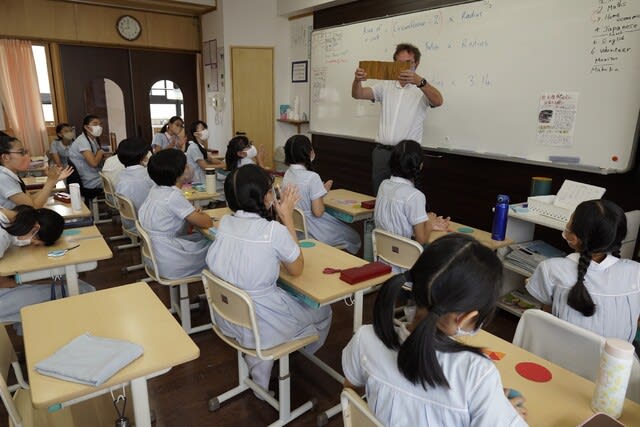 We asked different students what they thought about learning the area of a circle.
Here are their answers:
A: I thought it was funny that the number for 3.14 will never end.
A2: It was very interesting, and a little bit difficult.
A3: I want to learn more about circles.
A4: It was too easy!
Blog post written and published by Grade 5 and 6 students in Futaba Blog committee.