On the 16th of last December, I went to a concert featuring Tony Lakatos & Ferenc Snétberger at the Musashino Swing Hall in front of the Musashi Sakai Station.
Tony and Ferenc are from Hungary.
Tony plays the tenor saxophone and Ferenc plays the guitar.
It was very good, but I became sleepy because much of the music was slow tempo.
The most impressive song was "The girl from Ipanema".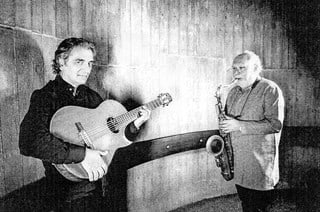 That's it.