We went to Tachikawa, Kunitachi and Kokubunji for walking on the 25th of February.
This time we walked from Kita Ryokuchi (North Green Place) in Kunitachi city past Nishi-machi Ryokuchi (West Town Green Place) in Kokubunji city to Sakae Green Place in Tachikawa city.
These greenways are made on the former Tachikawa Airfield railroad siding.
There are an arch and a wisteria trellis at the entrance of the Nishimachi Ryokuchi.
These were made of rails.
These rails made 74 years ago.
We started out from Tachikawa Station and walked through the green road and the town and returned to Tachikawa Station.
After that we went to a hot spring for a bath and lunch.
The hot spring is near Minami-tama Station on the Nambu line.
As it was Sunday, lots of people were there.
The number of steps we walked today was 14,147 steps.
That's it.
         Tachikawa Station.
          Kita Daiichi Park in Kunitachi.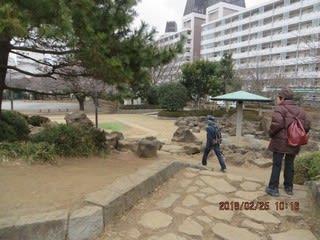 The arch of the rail.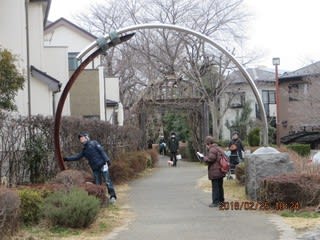 Nishi-machi Ryokuchi in Kokubunji.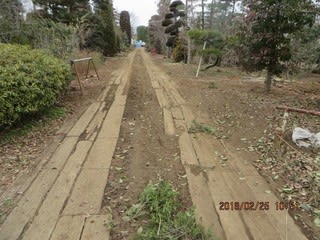 Sakae Ryokuchi in Tachikawa.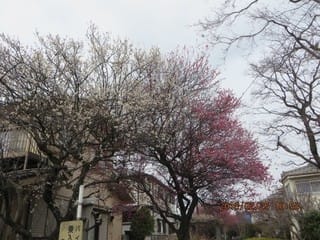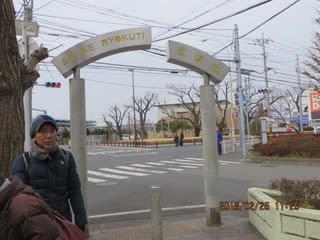 Minami-tama Station.
   The Tokino Irodori(Hot spring) in Inagi.