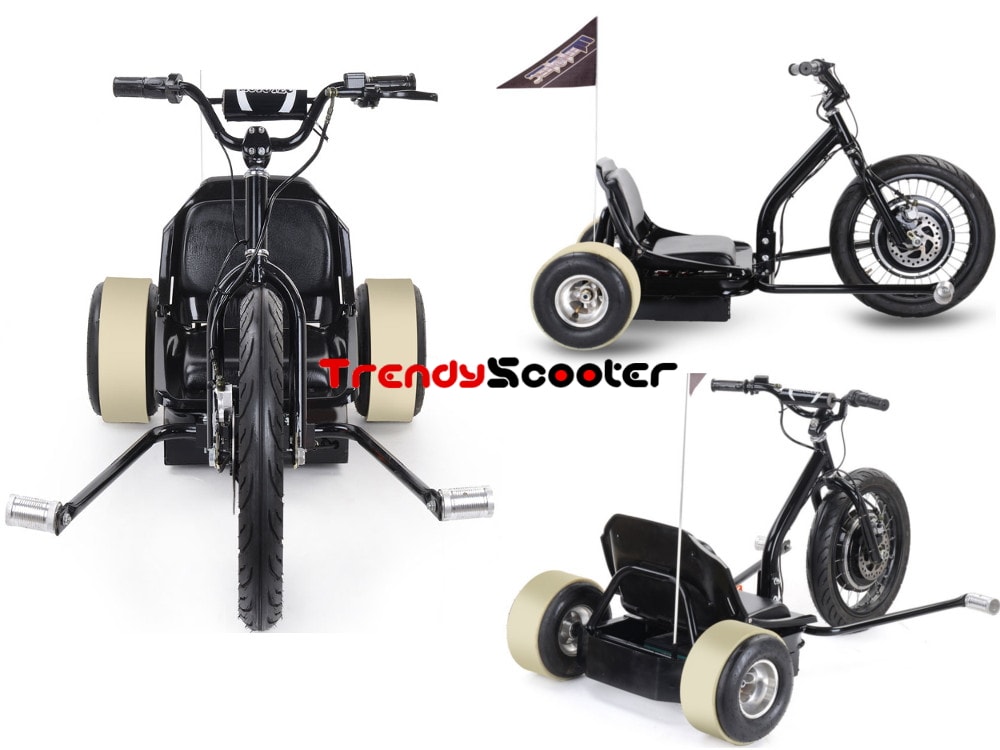 MotoTec Electric Big Wheel Drift Trike
MotoTec big wheel drift scooters are the new craze in town for the big boy and girl looking to have some fun. A motorised big wheel is a low-riding tricycle with an oversized front wheel which now come powered by either petrol or electric. As they slowly filter through mainstream adult fun gear, we confirm that they are now available for big boys and girls weighing up to 240 pounds (110 kilograms).
The big power drifter includes long comfortable foot rests, front hydraulic disk brake, adjustable handlebars, a seat that folds down and easily changeable plastic disks around the rear tires.
Read more
ランキングに参加中。クリックして応援お願いします!
Comment


Tweet