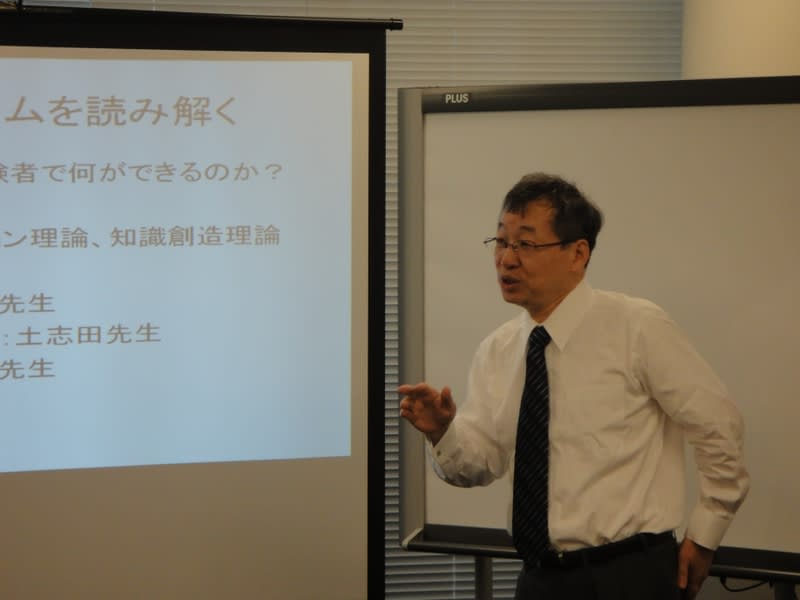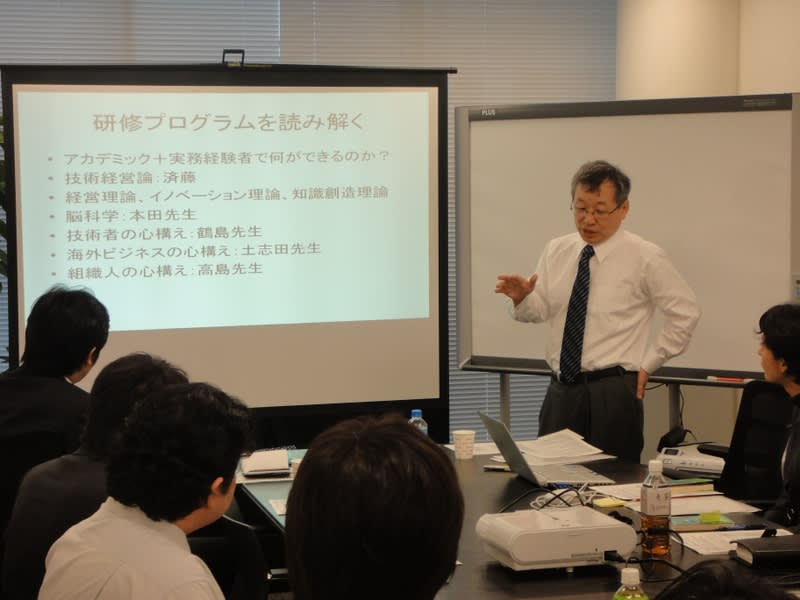 On April 2, 2010, the management course for new-hired employee by Prof. Saito, the professor of Science University of Tokyo management of technology graduate school, started in our Tokyo office. Prof. Saito held the course of the executive officers in Nagano last year, and we asked him to take a course also in this year. From April to May, the course will be held 7 times, and this was the first class.
The course was from one p.m. to five p.m. The students were given a book to read before and had to hand in a list of questions by reading it beforehand. Each students has different background and specialty area and most of them were not the specialty of management economics, Prof. Saito lectured very clearly so that each students could understand what management economics are.
Through the course of seven times in total, the lecture of management will also be held from the scientific viewpoint, such as human knowledge and working of brain. We will invite the former manager of major company the represents Japan, such as Mr. Toshida, the former executive officer of Honda, and Mr. Tsurushima, the former executive officer of Sony, as a lecturer.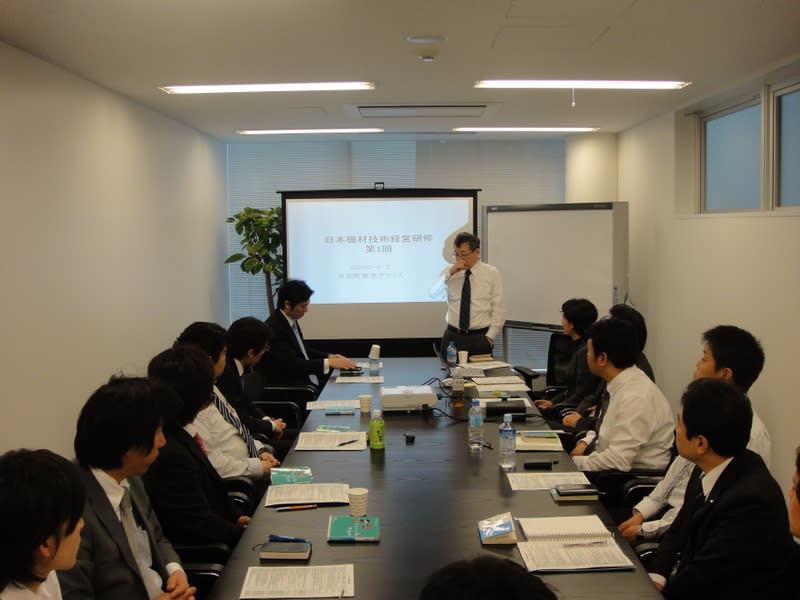 On April 3, 2010, "Matsumoto Shuhou secondary school" opened in school corporate Matsusho-gakuen, and our President, Kasuga, attended the opening ceremony. We have been exchanging with Mr. Komiyama, who will assume a post of the school principle, since he was the principle of Shinshu University. We donated a guide board of mountain for the celebration of the school's opening.
We were impressed by the high motivation of the school towards education, to foster the lower and upper secondary school students as a person with affluent humanity and a future leader. We would like to assist the students to find their future goals and motivations by offering a chance to visit our plants and workplaces.
For the youth development, it is necessary for the local area and local company to raise awareness towards education.
We, Nihonkizai, will support the education of youth who will forge the future of Nagano.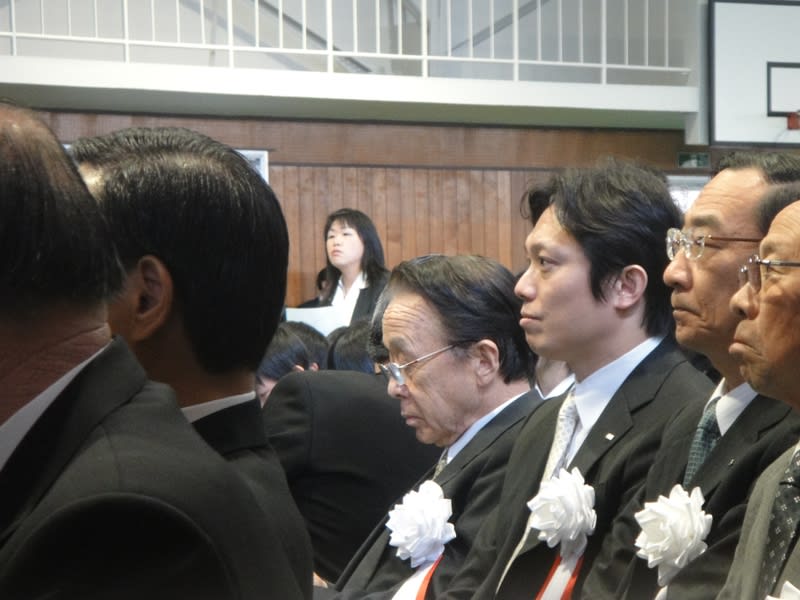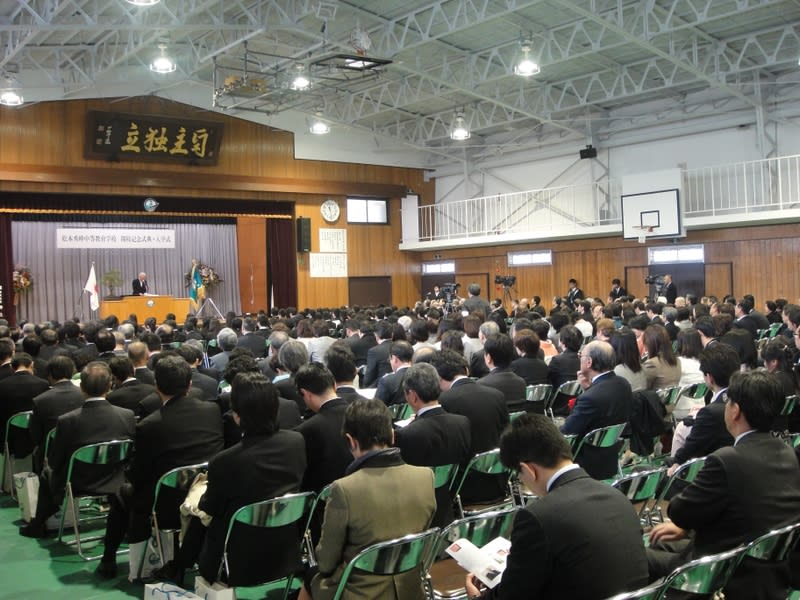 We opened Tokyo Office in Hirakawacho (Chiyoda-ku) to challenge to the latest technology and to promote the business development of global viewpoint. Tokyo office is the first step to develop the new material of aerospace business field.
Tokyo office is a place to dispatch the fusion of Science & Art, and will develop products that appeals to the human sensibility.
Address: VISIX 7F, 1-5-15 Hirakawa-cho, Chiyoda-ku, Tokyo, JAPAN.
Telephone: +81-3-5275-7655