The Japan Times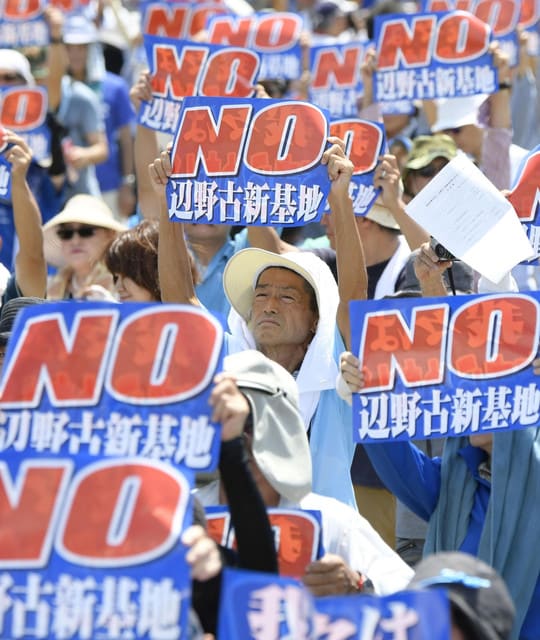 KYODO Aug 12, 2017
NAHA, OKINAWA PREF. – Okinawa residents on Saturday demanded that all of the U.S. military's Ospreys in Japan be grounded in the wake of last week's fatal crash involving one of the tilt-rotor transports off Australia.
"It is clear that the Osprey is an extremely dangerous and defective aircraft," said a resolution issued at a gathering in Naha, the prefectural capital. Organizers say the rally drew 45,000 people.
The crash of the MV-22 Osprey has reignited concerns about the its safety.
People in Okinawa, where most of America's military facilities in Japan are based, have long been frustrated with noise, crimes and accidents linked to U.S. bases.
read more…