They fall very often their bills leafs.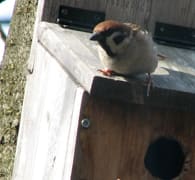 My niece is a school girl. She like sparrows, but she don't come to my home recently. I wonder if she is glad looking at the nest box.
I have a friendly chat with a niece recently.She and I were playing park at 2:30 on March.11, 2011. Now she is a school girl.
They were inhabitants until last year.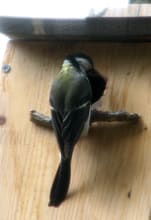 They are inhabitants in 2015.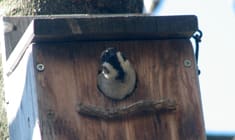 Sparrow's couple come to our nest box this year. Last year inhabitants were tit's couple. We didn't clean nest box this year, so inhabitants probably change.