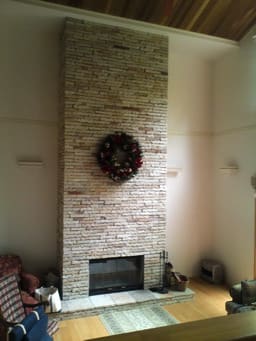 This weekend very unusually I originally had not planned anything, as my wife said to me she
was going to use our car for a couple of days. All of sudden, the luck an invitation came and
on Friday night I was sitting on the passenger sheet of German speedster, Porsche on my
way to a gorgeous country villa in Lake Yamanaka forest. Traffic was really bad as
Obon
holiday
had just started, everyone was on their way to their parests' home or just family travel. A
few hours later than we originaly schedluled, we got to the villa, and grabbed a glass full fine
Scotch wiskey.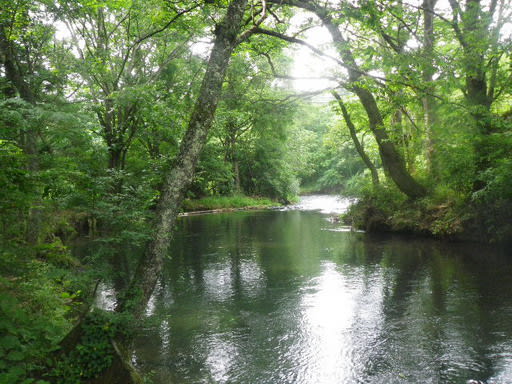 Since we were up very late with Scotch wiskey and Olympic game, we only were able to start
to fish after lunch. At upper stretch parking, we saw a bunch of lure guys. I thought it's going
to be a very busy day as usual, however when we parked right middle of the fishery and walked
to the creek we found less anglers. almost empty. Probably some sort of lure fishing school
was held at upper stretch. Anyway, I had never fished like this empty fishery before.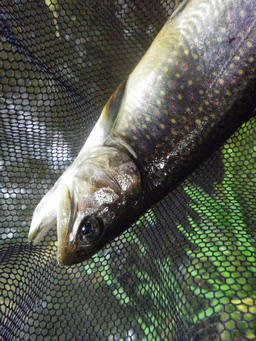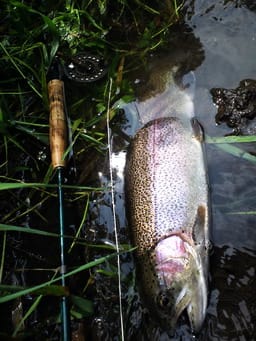 Later I landed a really good and beautiful brownie, 40cm+. It got muddy when I was going to
take photos. So I waded in water and was washing it, then it had slipped from my hands before
taking photos, haha.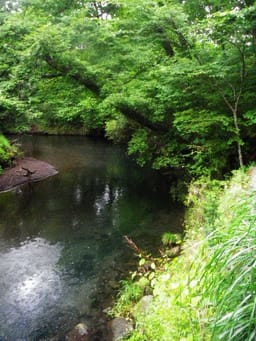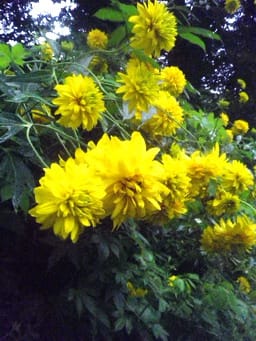 At the dusk, it's a kind of big surprise as I saw a few of big caddis hatching in middle of August,
and fish was aggressively bit flies.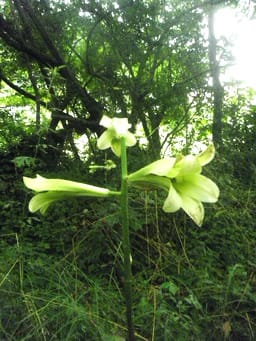 After fishing, it's another happy time, nice food and beers with friends.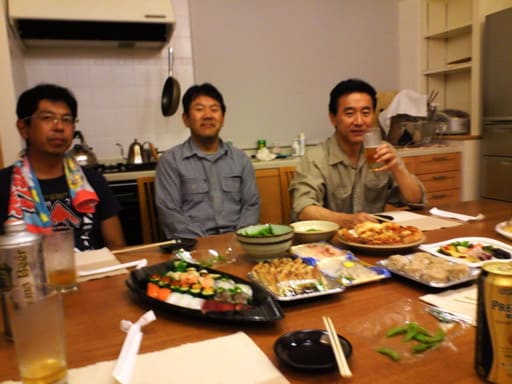 Data
Oshino Fishery, Yamanashi
Weather: Passing cloud, light rain
Temperature: 25.0 - 21.0 ℃
Wind: SE 2.6 - 0.1 mps
Fishing: 13:30 - 19:00
Catch: Brook, Rainbow, Brown
Fly: Gold Bead Czech nymph, Foam beetle, etc.
Want to know more? Email to me