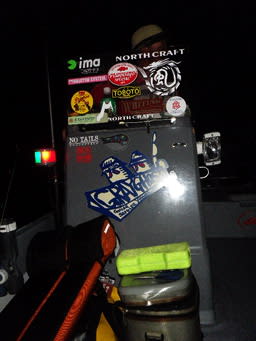 After I finished up a few dull things to do, we headed to Kochi for Akame, Japanese lates,
which is my dream fish on fly and a very close family of Barramundi, but not like Barramundi,
it's 100% wild fish because of no farming. The way south to Kochi is about 260 km, over three
hours drive from Kobe, but with an avid fly fisher, I never be bored and it always just like an
hour drive.
Just after nine we left jetty and less than ten minutes, anchoring in the river very close to
the bridge. The light and shade, man made structures, especially concrete bridge pillars are
the hot spots, more ore less like seabass, these predators hide in the shade and attack when
bait fish come into their attacking zone. Eight weight rod is minimum, up to ten if you are like
and comfortable to cast all night long with a big fly, 15 - 20cm size.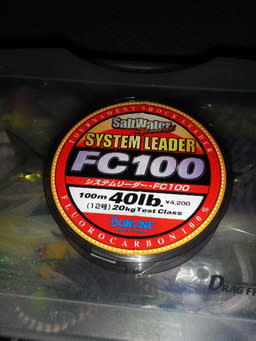 At the first half session was ebb tide, the gap was only less than 70 cm in about 6 hours, but
the flow was good enough, as river flow pushed the tide. My set up was floating line with fast
shrinking 10 ft poly leader, something like salmon fishing in north Europe, using flow, swing
your fly in the shade as close as possible to the structures where predators are waiting for
food. Occasional rise, something were there, my buddy got a few bites while I got nothing.
At the slack tide, we checked the hot spots, found a Akame and bunch of good seabass in between
the bridge pillars, then chased baby seabass, but it was unbelievably difficult. they were rising
here and there but would not take our fly. Finally we found mullet fry pattern and fast strip just
under the water surface was effective.
The second half, flood tide flow was slower than ebb tide, because of river flow, on the other
hand fish were aggressively biting. After a few miss casts hitting bridge pillars, finally fly nicely
got through between pillars and when it was nicely swiming where fish was rising, fish bit it.
Soon it jump and we knew it's a good seabass.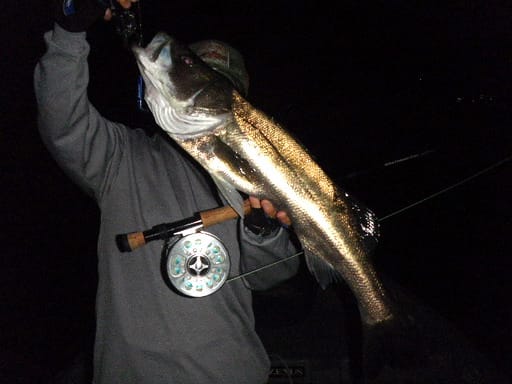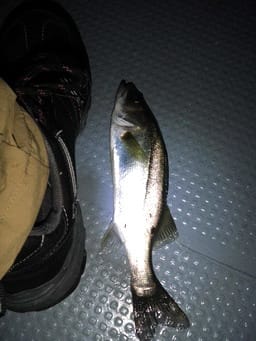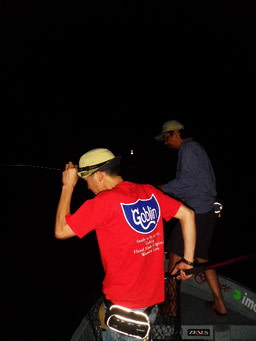 Later on we double anchored at the other side of pillars. While I was teasing fries, my buddy
got a big bite and it would not stop. We all were expecting Akame was on, but after a long fight
we found it was a huge seabass. It's slack tide again and time to go home
Thanks a lot, we, old boys still can fish without sleep over 24 hour, hahaha.
Data
Place: Urado bay, Kochi Prefecture
Guide Boat: JPY 20,000 for a charter, http://swffgg.exblog.jp/
Fly shop Yamahiro: http://www4.ocn.ne.jp/~ggffsw/
The 2nd day of Half tide, Moon age: 10.9
High tide: 16:46, 173 cm, Low tide: 22:07, 105 cm, High tide: 03:49, 188 cm
Sunset: 05:16, Sunrise: 19:08
Moonset: 16:33, Moonrise: 01:56
Weather: Passing clouds. Hot
Temperature: 28.2 - 26.2 - 25.9 ℃
Wind: WNW 1.7 - 3.0 - 2.1 mps (Kochi)
Fishing: 21:30 - 03:00
Catch: None
Fly: Big EP Minnow, etc
Want to know more? Email to me.