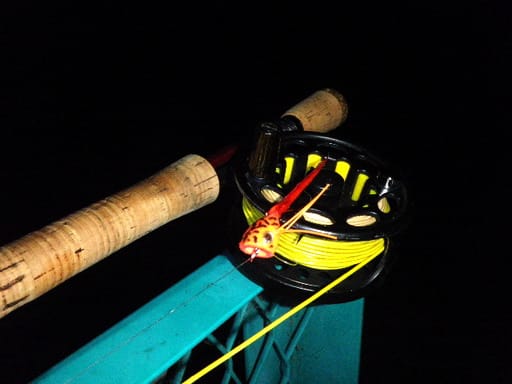 Seemed like very good condition but no bite at all, to make matter worse, I lost my favourite
pink frog popper.
Data
River Tsurumi, Yokohama
Weather: Fair
Temperature: 27.3 - 26.8 ℃
Wind: ESE 3.8. - E 3.0
Fishing: 20:30 - 21:30
Catch: None
Fly: Pink frog popper, etc
Want to know more? Email to me.