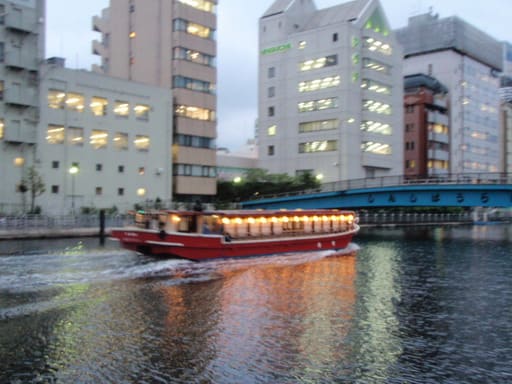 Now it seemed like to back to winter again, even in the mid of April, it's really cold only 6℃ tonight.
Still bright and some more time till the darkness so walk and have a look around near my usual spot.
The sunset and I backed to my spot, staring the water surface for a while but very quiet, no seaworms,
no bait fish, no rise, no movement. I should wait till something happened, water colour was much more
clear now as no rain since Monday. Without any rise, casting and retrieving from the bridge, later on the
first take, second, third, forth... more than 20 times fish took my fly on the surface but I never hooked
up any fish. What a difficult take, it's like light speed. Of course I am a poor fisherman...
At last, I hooked up a fish, but I could not land it as failed to pull up the fish to the bridge. It cannot be
helped and happened without net, so no photo, hahaha. Another strike just a inch from a bridge pier and
I thought it was perfect hook up but second later I lost it, no idea... Some more take but no result...
Getting cold and time to go home.
Data
Near Hamamatsucyo Station, Tokyo
The 3rd day of Spring tide, New moon
Temperature:6-5℃
High tide: 18:01, 183cm
Sunset: 18:14
Fishing: 18:30-20:30
Catch: None
Fly: One inch tiny seaworm pattern, surface and subsurface.
Want to know more? Email to me, flyfishinginjapan@mail.goo.ne.jp