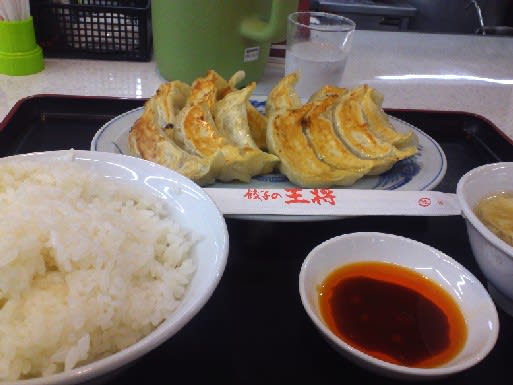 I was quite hungry and needed enough energy to fish late tonight, so what I chose for dinner
was my most favourite Gyoza (Dumpling). Juicy and rich garlic aroma Gyoza always makes
me more hungry and more rice than I actully want to eat. Enough Gyoza made me pretty
happy, but as usual I immediately regretted I should order a small rice instead of medium.
New spot, right bellow the Akashi-Kaikyo bridge where beautifully equipped with walkway
and hand rails along the shore. The narrow strait between main land and
Awaji
Island produces
various seafood, This very rich sea attracts all sports anglers both from shore and boat, also
very important for commercial fishing.
After one hour drive when I got to the spot and started to set up I found a incredible thing
left behind. There's no grip section of Orvis seven prices rod in tube. All six sections were
properly in each section of rod tub as they should be but no grip section was in it. I froze
for a second but soon I set up six pieces, put a reel in my pocket and walked down to the
walkway. Casting without grip section and a reel was quite difficult, moreover when stripping
rod had to be over the hand rail as its my chest high and might fell down to the sea.
No bite. On the way back, checked Tarumi port, no bite. Something is wrong, but what?
Data
Hyogo pier, Kobe, Hyogo
The 1st day of after Neap tide
Moon age: 8.7
Low tide: 20:57 42 cm, high tide: 06:14 101 cm
Sunrise: 05:23, Sunset: 18:35
Moonrise: 12:00, Moonset: 18:51
Weather: Fair
Wind: WSW 2.5 - NNE 7.4 mps
Temperature: 16.9 - 17.5 ℃
Fishing: 20:30 - 22:30
Catch: None
Fly: Various