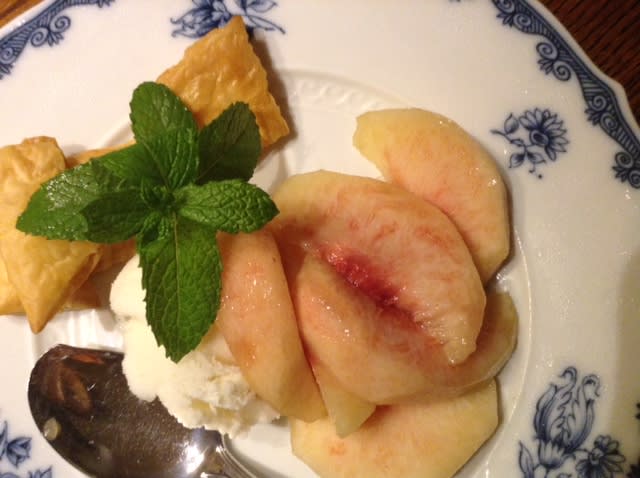 It is good time to eat special peaches named Kawanakajima-peach.
Fine aroma, sweet taste containing a little souer, make us happy.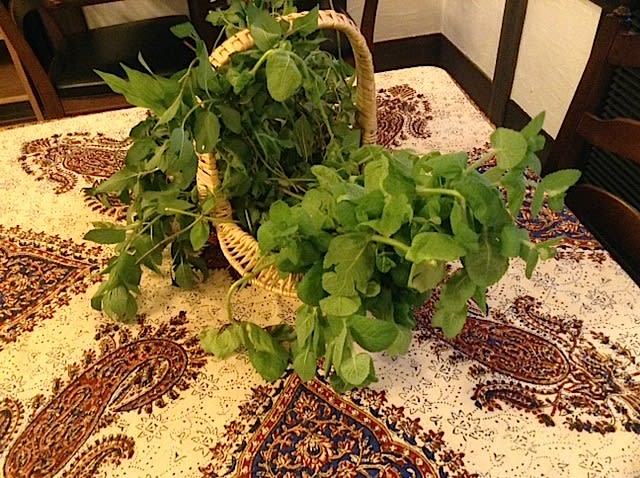 Mint is growing so mucu in our garden.
We cut and dry it to prevent worms.
Summer is going away with fine aroma.
I wonder the relationship between them.
Two male wodpecker, father and son or ???

This happened in our garden.
Flowers named snowbell. They looks so pretty and have a fine aroma .
Fresh asparagus with lemon butter sauce.
1Grind frozen lemon, mix butter and warmen not boil or blown. Cut spring onion.
2Steam fresh asparagus and serve them on the warm dish. Eat with sauce1,good salt or spring onion.
Simple but bring happiness to you.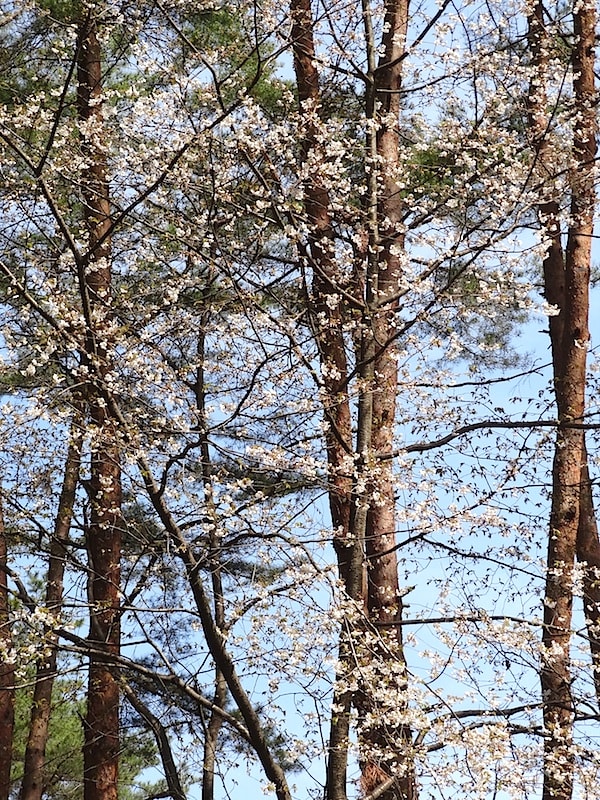 Most beautiful season has come.
Clear sky,fine wind,pretty flower blooming.
You will enjoy wonderful time in Azumino.
Azumino Nagano Japan fine small hotel guest house No side

Beautiful cherry blossom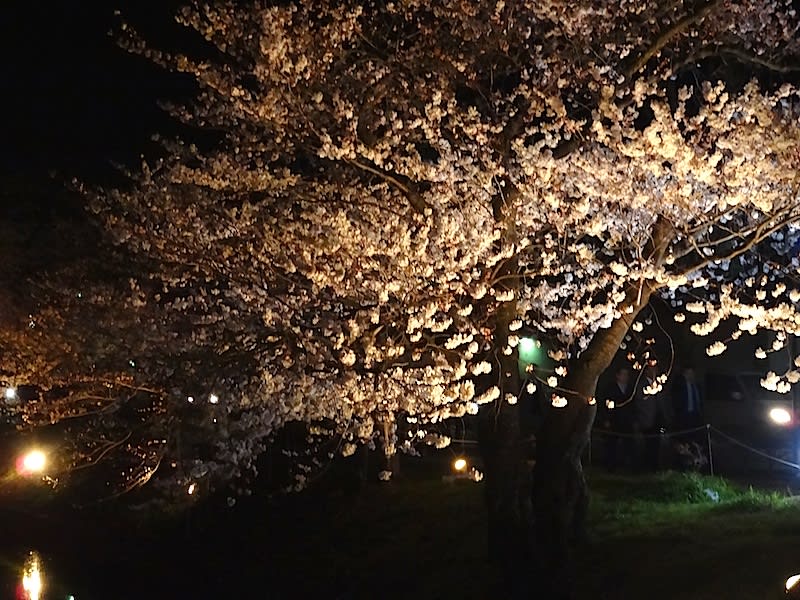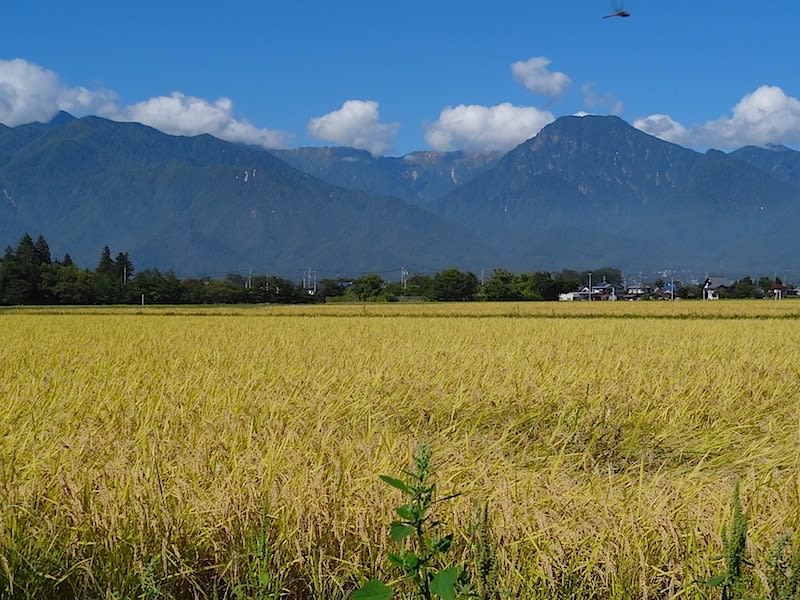 September of this year was very hot autumn. Everyone isn't an exception in Azumino is semiarid and everyone seems to had have trouble with planting of vegetables.
A mountain ridge in North Alps also looks clean on the day which cleared up. The ear of rice which hangs its head and a contrast are vivid.
Productive autumn is met certainly at a rice paddy.
Rice reaping will be also the final stage, and the autumnal tints of North Alps will come down to Satoyama a little from the top of the mountain now.
Apples was coloring in red, too.
The various events are also jam-packed in October.
The name of the nearest interchange will change to "Azumino" this weekend at Azumino where a real autumn is met.
In a weekday as well as a weekend, with freeness, We are waiting for everybody's coming to the Azumino walk into which abundant productive autumn was received.