Kent Shiraishi - Hokkaido's Samurai Photographer
Newsletter from New York.
"Kent Shiraishi - Hokkaido's Samurai Photographer"
When asked how Kent Shiraishi feels about the possibility that Hokkaido's quiet places – places like his beloved Blue Pond – could become tourist attractions, his response is characteristically generous: "What can I do as a professional photographer?" he asks, rhetorically. "I want to inspire people to come to Hokkaido. Let me define 'Samurai Photographer.' A samurai has no self-interest, and puts his life on the line in service to his vassal, lord or master. In today's terms, it is a person who contributes what one does well to where one was born. In my case, I am a Samurai Photographer."
If all this talk about service and samurai makes you think Shiraishi has old-fashioned sensibilities, think again. He readily attributes some of his commercial success to the digital age. Technology, he explains, enables him to make his home in the rural countryside, while processing and sharing his photos with the art and graphic design world. He also makes use of High Dynamic Range (HDR) technology. When asked why he chooses not to stick with Natural Dynamic Range (NDR) equipment, Shiraishi says: "NDR is a made-up term. The dynamic range of a person's vision is slightly wider than that of a camera, so a (traditional) photograph cannot capture the extent of nature as seen through the human eye. For example, the forefront of a photo becomes dark when it is taken facing the sun, but human eyes can see that front area clearly. HDR was developed to compensate for such situations."
At any rate, Shiraishi does not think the terms are quite accurate: "I use the HDR function as NDR to craft an image of what is reflected in my retina . . .to show the beauty of Hokkaido in what I call a 'Retinal Photo.' Hokkaido is best seen with the human eye, which captures beauty beyond the powers of a camera. If people like my work, I wish for them to come to Hokkaido and see it through their own eyes."
February. Biei in Hokkaido.Japan.
This is a photo that I consider to be "retina photo." You may wonder why I call it that way. It is a photo that reflects exact colors that the retina of my eyes captured.
Thank you.
Kent Shiraishi
"Blue Pond and First Snow" Biei in Hokkaido,Japan.
Kent Shiraishi is a Photo Producer and SAMURAI Photographer.
When it comes to art and design, the hottest thing out of chilly Hokkaido is photographer Kent Shiraishi. Mac enthusiasts working on the latest Apple operating system probably already have one of his simple yet arresting photographs – "Blue Pond and First Snow" – as wallpaper on their laptop screens. The Blue Pond, which Shiraishi has captured in every season, is fed from a volcanic hot spring, so its hyper-natural turquoise color can be partially explained by the presence of minerals.
October. Biei in Hokkaido.Japan.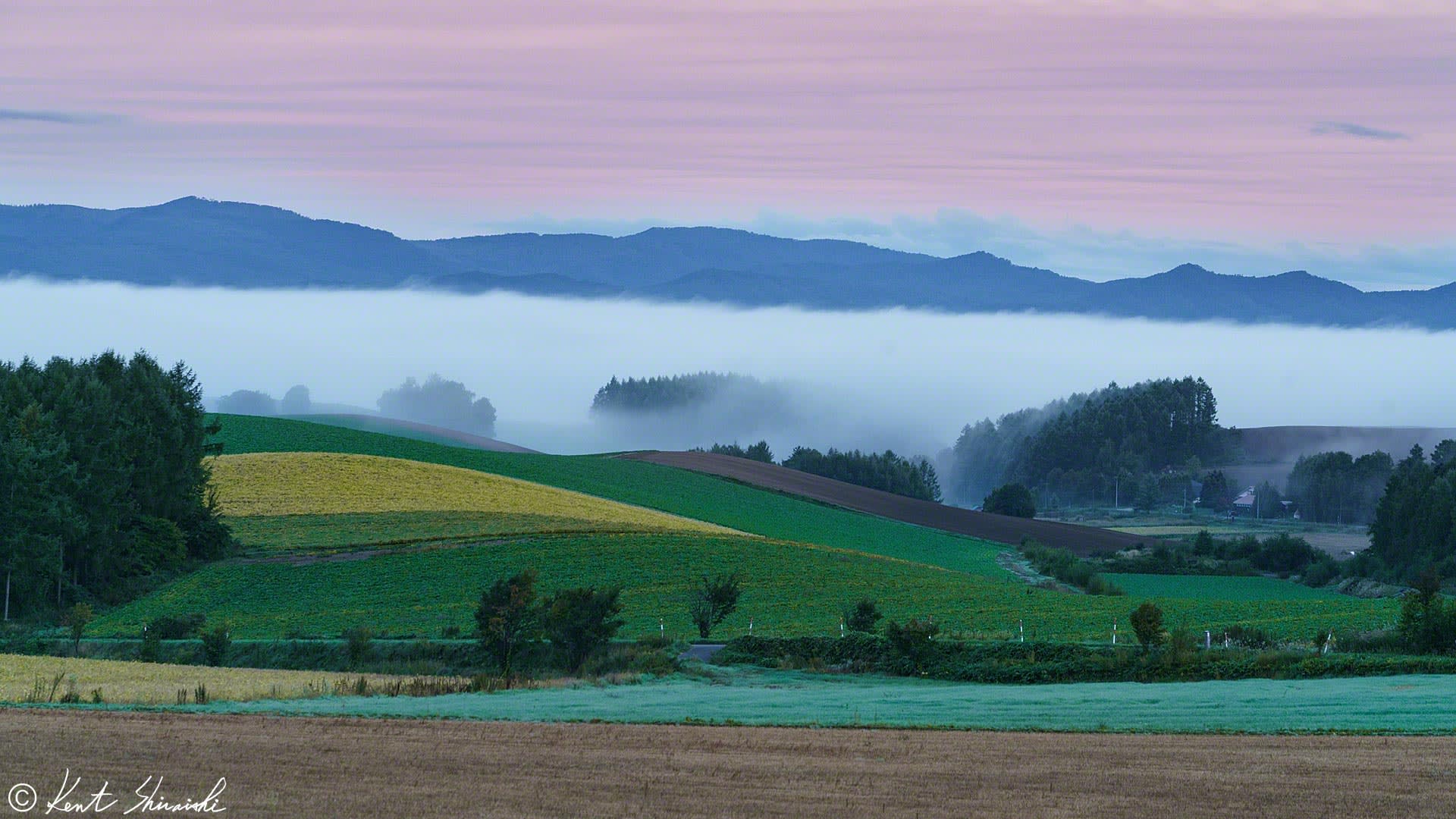 October. Biei in Hokkaido.Japan.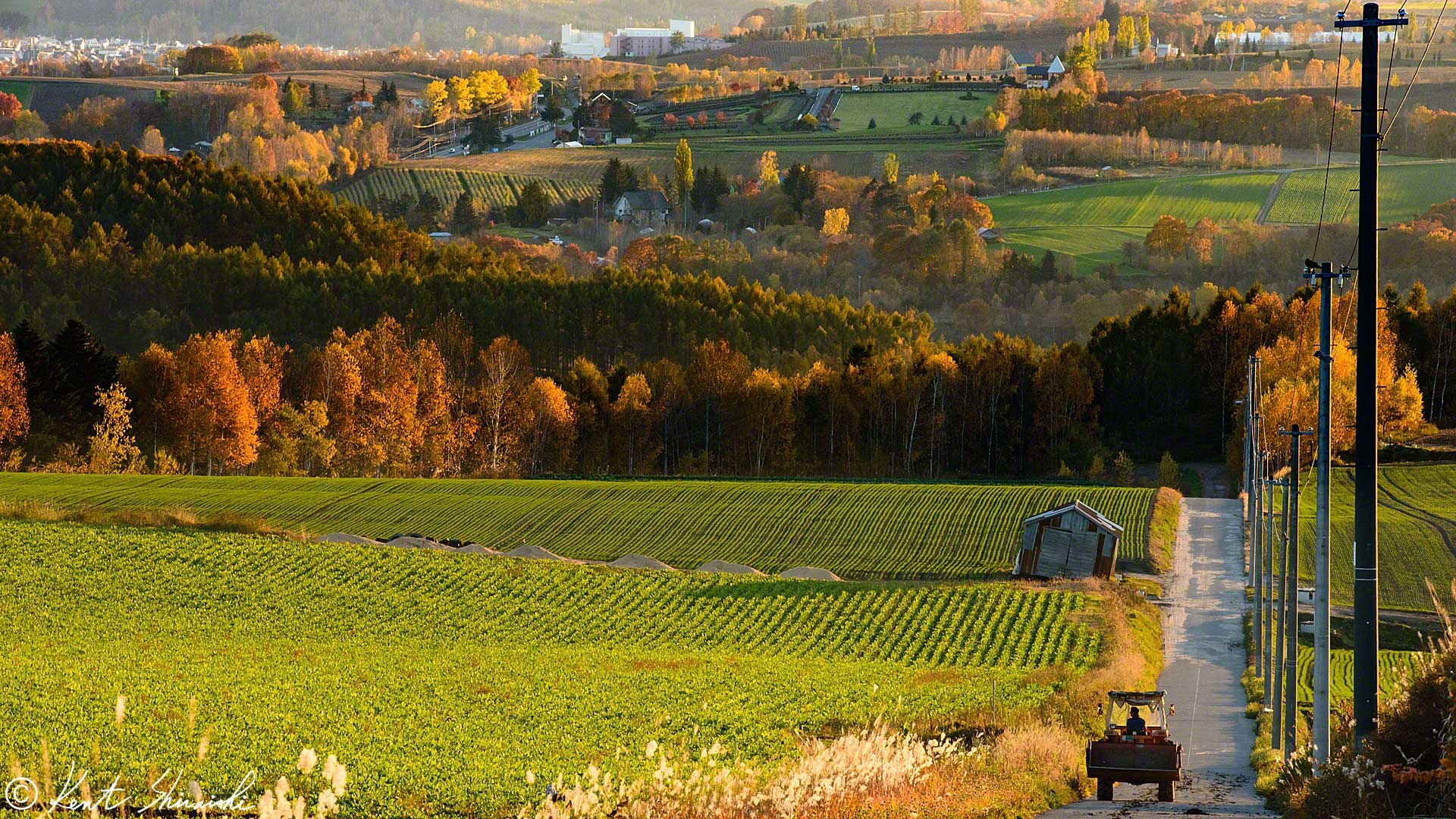 October. Biei in Hokkaido.Japan.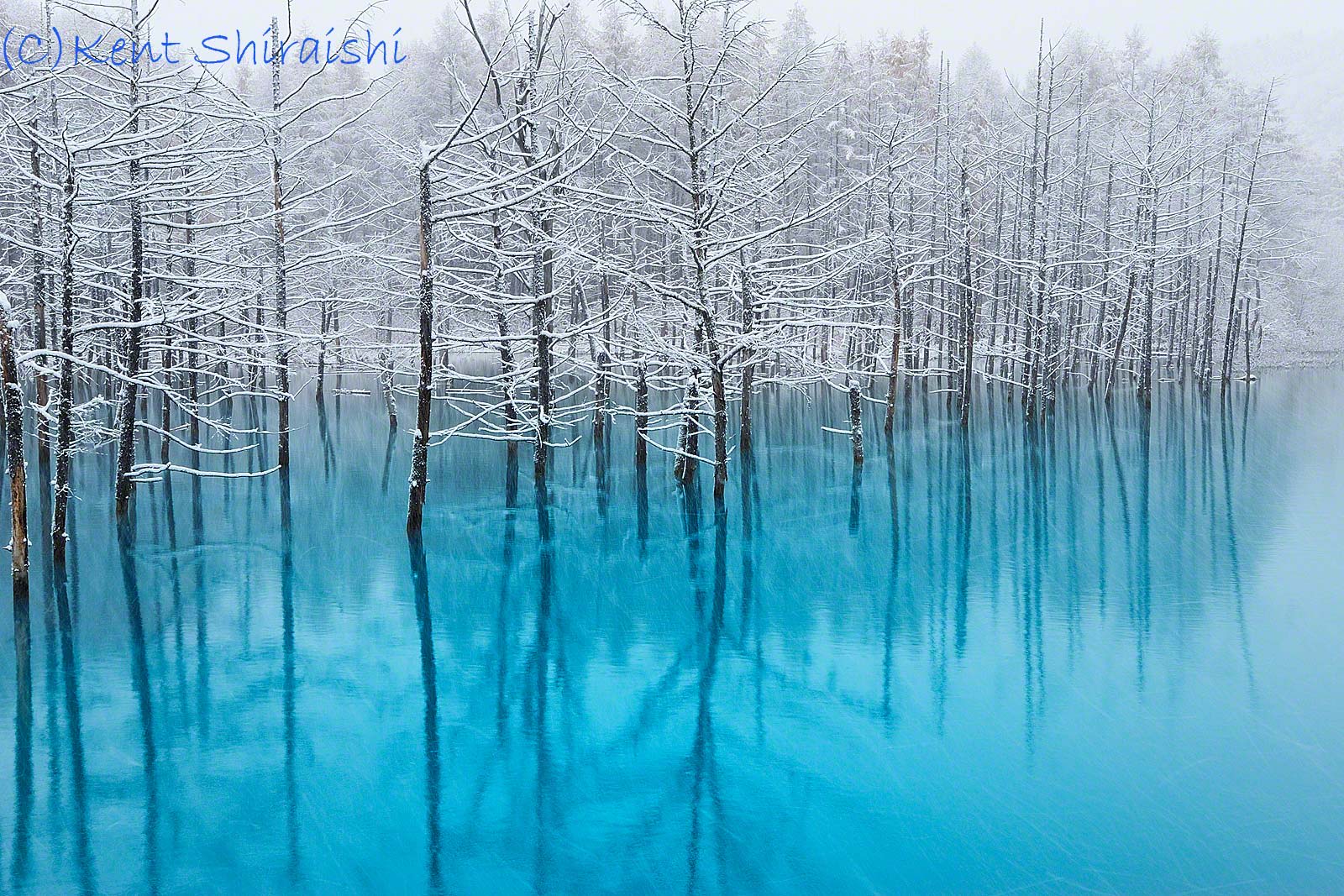 November. Blue Pond. Biei in Hokkaido.Japan.
"The frozen pond with snow" December. Blue Pond. Biei in Hokkaido.Japan.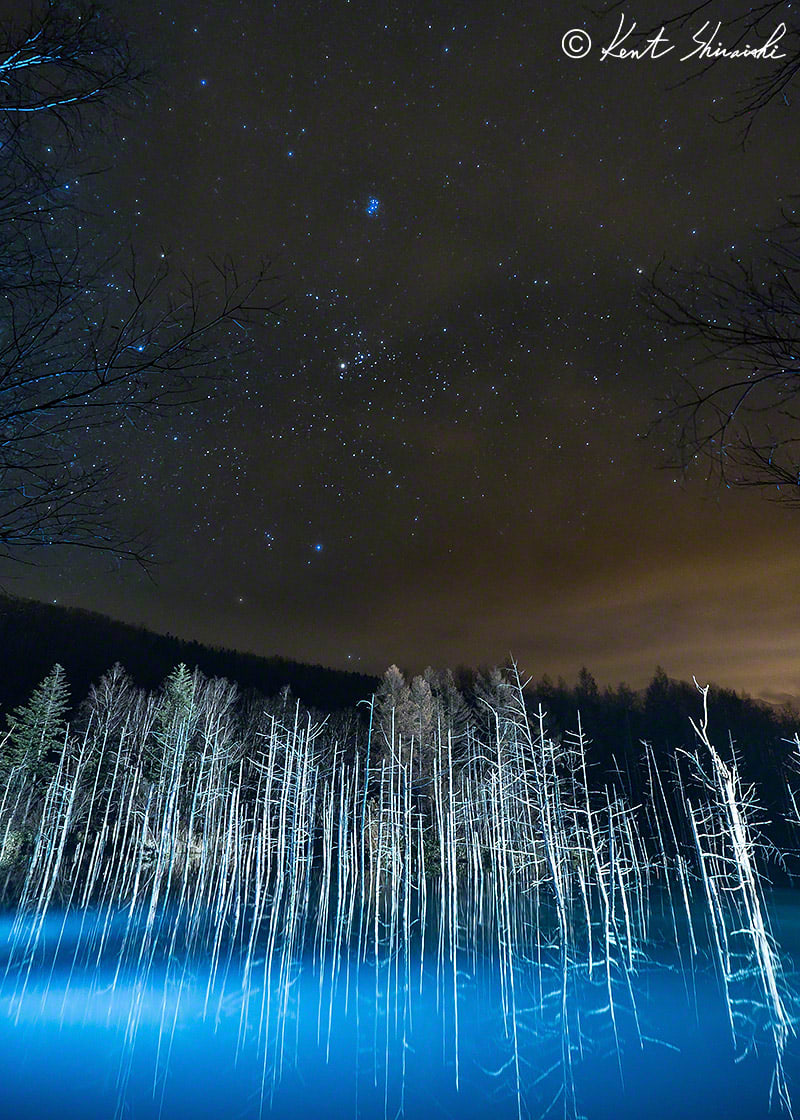 "The Blue Pond - Pleiades" November. Biei in Hokkaido,Japan.
Here is an announcement regarding to the "Blue Pond" in Hokkaido Biei-cho. The light up illumination period this year has been published. It is from 1st November 2017 to 28th February 2018.
Professional & SAMURAI Photographer Kent Shiraishi
Kent Shiraishi Photography Workshop & Hotel
★Facebookページ
「
Kent Shiraishi Photography
」
「
Google+
」