Of cource, something does upset me.
Something that my husband, children,
or others say and do.
But life goes by so quickly.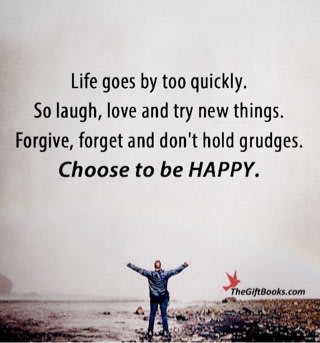 I'd like to spent time more laughing,
love and try new things.
Forgive, forget and don't hold grudges.
I will continue to choose to be happy.
This is my marvelous life.
ジャンル:
ランキングに参加中。クリックして応援お願いします!
Comment


Tweet