My group fitness classes
and private classes have started.
And the schedule
for the next training course is set.
I still want to work on
the refurbishment of our new flat,
contact this couple for lunch appointment,
tax related paper work.....
It feels like too many things
for me to handle at the same time.
I have to declutter in order to improve my life.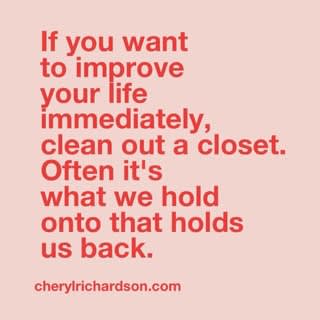 By getting rid of some of my physical items
helps me to see things
and my current situation more clearly.
I was able to give away some of my clothes
and my husband's, tall vase,
travel carrier bag etc...
It feels so much better to remove the clutter
from our living space and our life.
We are creating our fabulous life.
ランキングに参加中。クリックして応援お願いします!
Comment

Tweet